F is for Friday Night Take Away
This is Stacey who is an Environmental Health officer for DGC. Stacey's role is to ensure all our favourite local takeaways are in tip top condition and making the very best dishes for us to enjoy.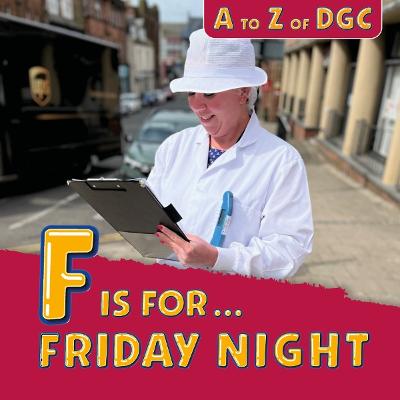 It's not just take-aways though! Stacey's role also includes, carrying out food hygiene and food safety inspections of businesses that prepare, sell, or store food and drink. Whilst also educating business owners and their staff about food allergens and correct food preparation methods.
Did you know that there are 14 food allergens that legally must be highlighted on food packing labels or on information such as menus. Not having this information can put people's lives in danger, Stacey's role helps prevent this.
No one wants under cooked chicken or rice that hasn't be stored correctly - Stacey makes sure this isn't the case through rules & regulations set out in law, great communication and support to the 2835 premises across D&G that serve up or store tasty treats that we consume every day .
"I really do love my job. I work to support businesses and improve conditions if any are needed. My job is important, I take it seriously as public health is paramount, but I can do this whilst thoroughly enjoying what I do. I meet passionate people, I visit spectacular venues, I see parts of this region I didn't know existed and never have the same day twice, what's not to love about that?"
Thankyou Stacey, this is an important role which you do brilliantly!
For more information or to learn more about food allergens please visit; Online Allergy Training | Food Standards Scotland
Page last updated: 09/08/2023