B is for...Bloomin' Gorgeous
This is Brian. We are not sure Brian needs an introduction, he is so well known - and for good reason.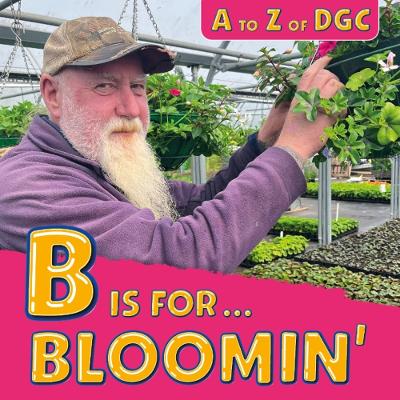 As one of our Streetscene operatives, Brian is the supervisor of horticulture for Dumfries and Galloway Council. He works with a highly trained team to manage the growing, planting and maintenance of flower beds across Dumfries, plus manages the poly tunnels where the plants are stored, grown, and propagated for the whole region. And he supports local communities with planning, designing, and planting of new gardens and spaces.
If it's flowering and beautiful, Brian and his team have no doubt been involved!
Brian has worked for the council, in his role as a gardener, for...wait for it...45 years! That is 16,425 days working for Dumfries and Galloway Council doing something that he is enthusiastic about and takes immense pride in.
Best part of the job for Brian: "I like working with different groups to create spaces that are both beautiful and good for the environment, working with schools to educate young people to get hands-on with planting and explaining why this is important to the world around us. But mostly I like putting smiles on people faces; we are lucky to receive so much positive feedback with the work we do, and it's appreciated."
Brian, you, your fervour for flowers and your commitment to your role are truly remarkable; our towns look amazing thanks to you and your colleagues.
Page last updated: 14/06/2023