Borderlands Deal
Borderlands Deal brings together the five cross-border local authorities of Carlisle City Council, Cumbria County Council, Dumfries & Galloway Council, Northumberland County Council and Scottish Borders Council to promote economic growth and competitiveness of the area that straddles the Scotland-England border.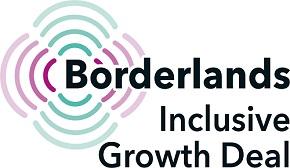 The Borderlands Deal partners are working together to deliver transformative change across the region to maximise the benefits of growth. This includes two key economic challenges - the need for population growth and improved productivity.
Borderlands Deal is focusing on the factors which make places attractive to investors, visitors and those who may wish to relocate. The shared ambition is to play our full part in the Scottish and wider UK economy.
The Borderlands initiative is focusing on several key themes, including: digital technology; innovation; low carbon; and energy. The approach is based on existing physical and infrastructure connections, and transport and connectivity are at the heart of the partners' proposals, linking the opportunities that can be created and informing future projects.
Page last updated: 17/02/2021